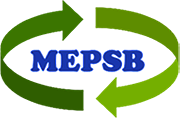 AT THE FOREFRONT OF TOTAL WASTE
RECOVERY AND MANAGEMENT
Established in 2005, MEP Enviro Technology Sdn Bhd, commonly known as MEP, is one of Global leading total waste management solutions providers.
We are primarily involved in the full recovery of scheduled waste comprising electronic waste, plastic, ferrous and non-ferrous metal, and waste management-related services.
FORGING AHEAD WITH
QUALITY AND STANDARD
FACILITIES &
TECHNOLOGIES
We use modern and robust facilities and technologies to provide treatment to the waste collected from our clients.
MEPSB Full Recovery Plants are located in Penang, Malaysia and Thailand. They are designed and managed to meet international standards and have the capacity to store, treat and dispose of more than 200,000 metric tonnes of various classes of waste annually.